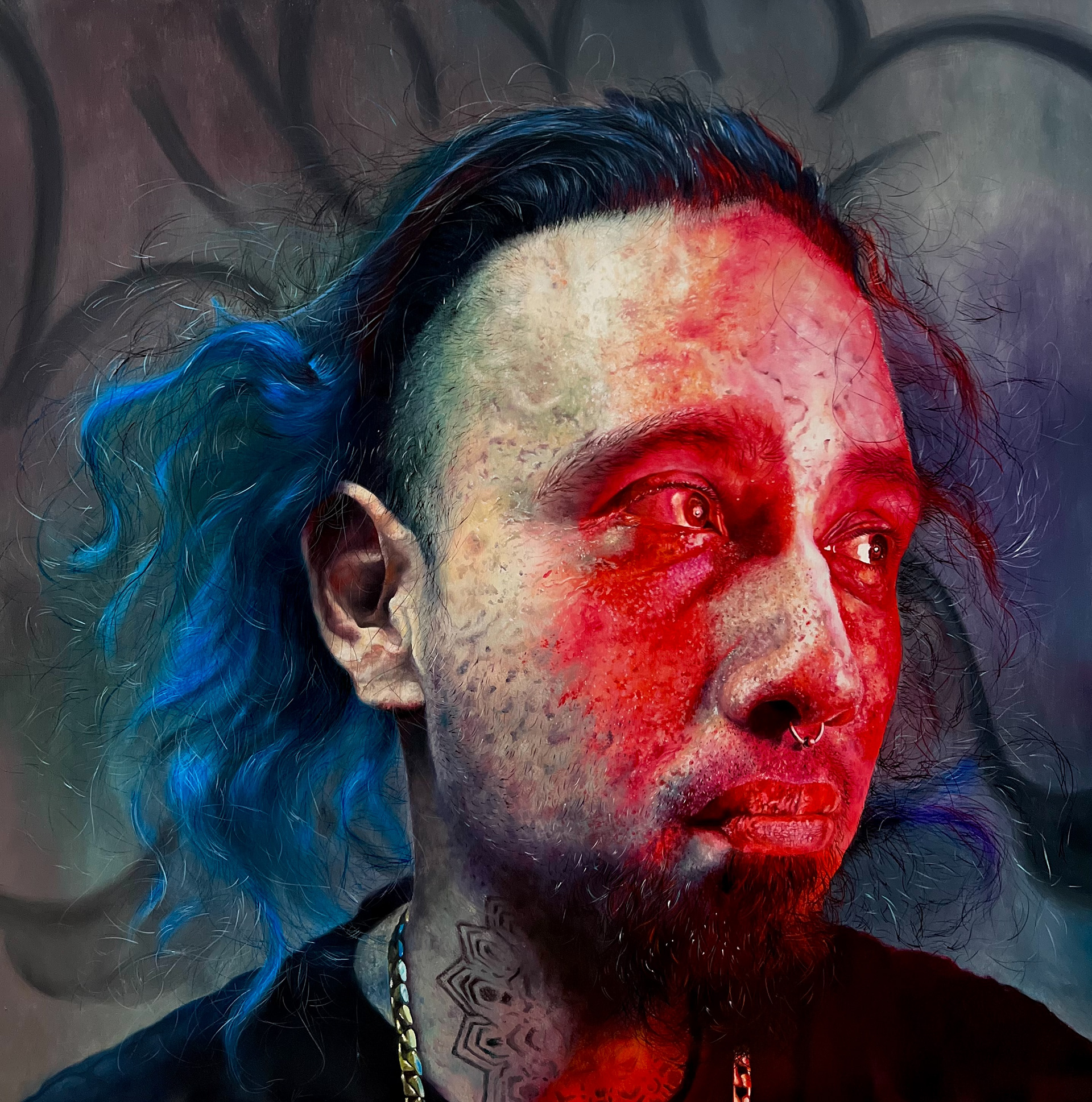 Moments - BY manuel zamudio
Artists Statement: The works in "Moments" are stripped down compared to my works from earlier this year. With this small series, I really wanted to create more subtle moments, but ones whose softness would contrast with harder emotions. They're moments full of longing, anger, grief, and self reflection. Technically, I think these are some of my most realistic works yet. This small series is a glimpse of what is to come.
Manuel Zamudio comes to us from the depths of the talent-rich city of McAllen, Texas. Born in Mexico City, DF, and has made his way to Texas since 1992 at the age of 5. While dealing with the challenges that often come with assimilating to a starkly different culture at a very young age, Zamudio found refuge by immersing himself in art. As a self-taught artist, he started perfecting his technique by replicating comic books, without knowing or understanding the human figure, and the concepts of color schemes. As he grew older, he started taking an interest in the urban culture of South Texas, learning color schemes, perception, shadow, and so on from local graffiti artists. At this point, Zamudio has taken his passion into a new path, storytelling. He has displayed his artwork in numerous galleries and museums in the United States and Mexico. His new line of work has been immensely inspired by great works of cinematography, street art, and post-apocalyptic sci-fi novels. Using portraits as a snapshot of his own movie, blending reality with the surreal. His new work will be exploring new methods on how to bring cinematography into a canvas. Manuel Zamudio is a painter, a muralist, and a storyteller.
COLLECTORS PREVIEW


All emails will be answered in the order in which they are receive. Once purchased the works will be marked as sold. You'll be contacted when show is coming down on October 7th to arrange shipping. Thank you!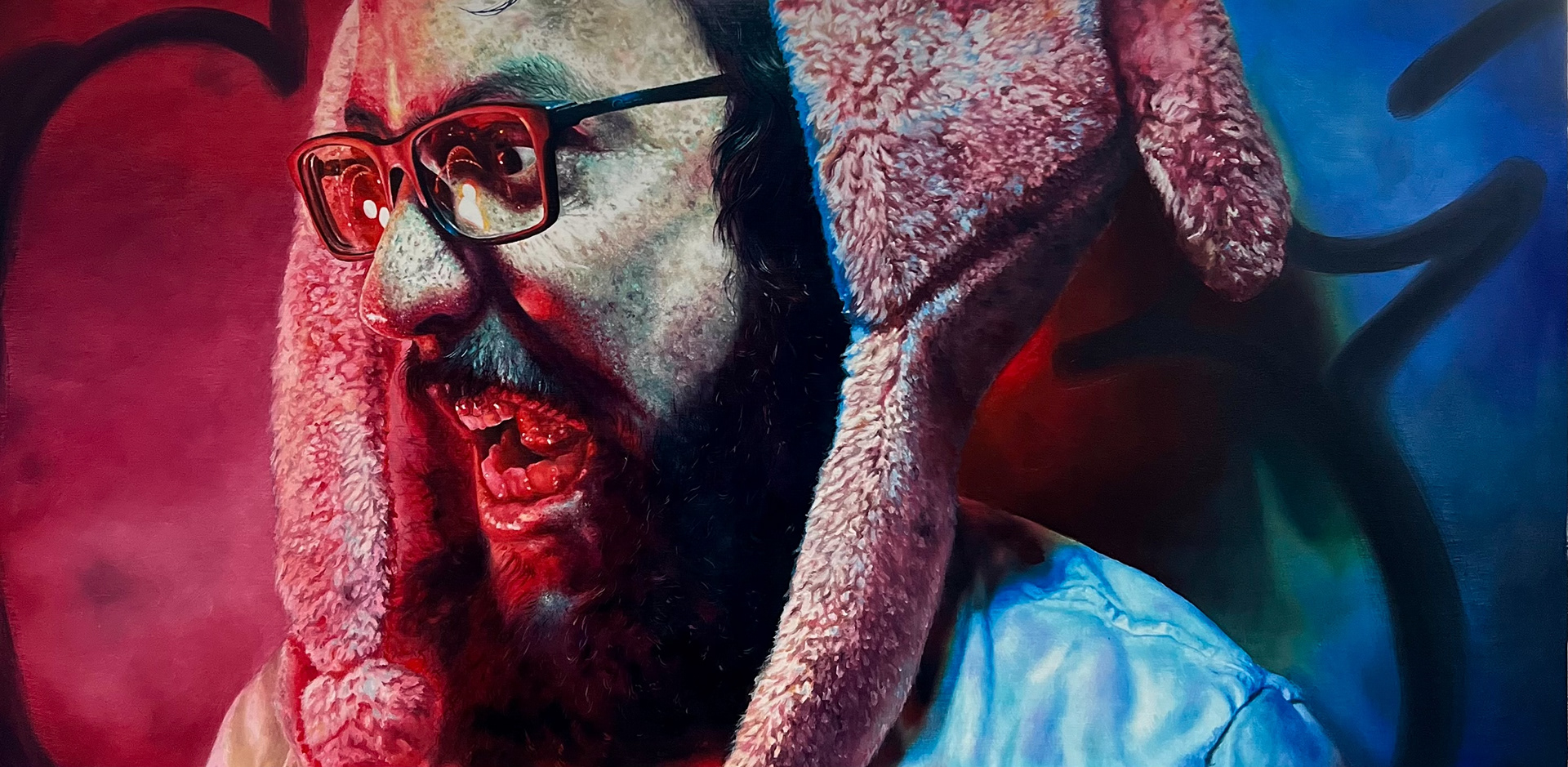 MADNESS IN GRIEF 
Oil on panel
12x24", 2022
SOLD ***