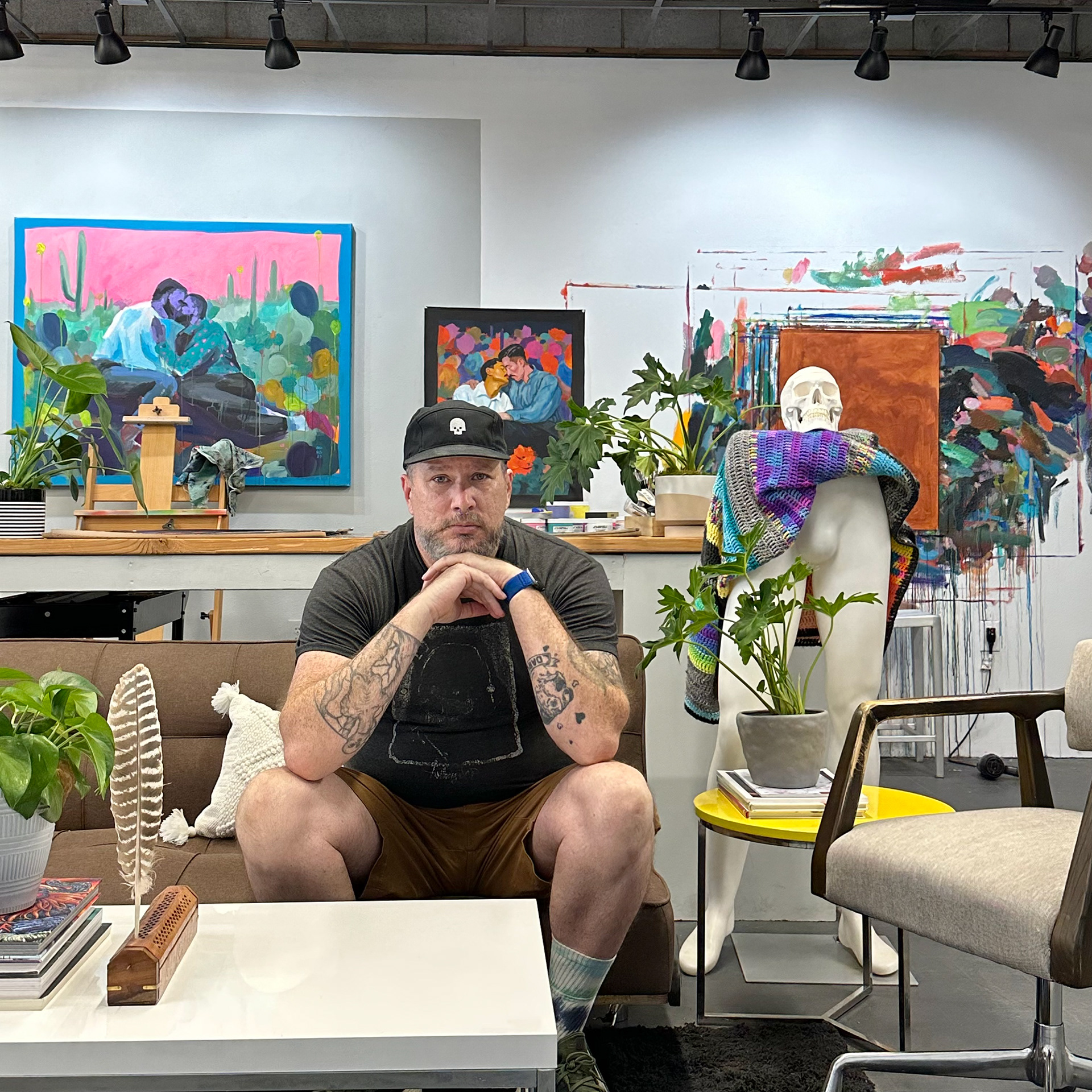 A. Hurd Gallery is the personal studio space of
Anthony Hurd
. We are no longer operating as a gallery space for other people unless it's a specific event. The primary space is used solely as a space for Anthony to create and explore. We can allow collectors to come in and have a look at available works on sight or studio visits to happen for organized groups if given advance notice as we always look forward to connecting with fellow art enthusiasts. 
Please sign up to the
mailing list
if you'd like to keep up to date on shows, events, print releases and new projects. Currently Anthony is in heavy experimentation mode and has canceled his previously scheduled solo show in San Francisco for September of 2023. 
Anthony is continually adding new works to the web store and the best way to keep up with the latest works is to follow they're posts on social media or keep an eye on the web store where he adds new originals, prints and clothing regularly.